Aware® Coaching Certification Program
For parents, coaches, community leaders, educators, and concerned souls.
BACK LIVE BY PUBLIC DEMANDS...
Become certified under the supervision of Wael Ibrahim
Commencing October 15 2022
@10 AM PERTH TIME
What will you get by enrolling today as the inaugural cohort to become an Aware® Academy Certified Coach?
This program is for you IF
Coach, Educator or a Parent
You are currently a coach, an educator or a parent who would like to explore the coaching methodologies to create awareness and/or protect your loved ones from the harms of pornography
Expand your horizon
To expand your horizon and create a positive change in the world around you
Expand your practice in the area
Expand your practice in the area of coaching, mentoring and teaching by learning the AWARE® coaching techniques of transforming people's lives.
Train others
Would want to start the AWARE® chapter in your own city and train others
Get certified as soon as you submit the required work.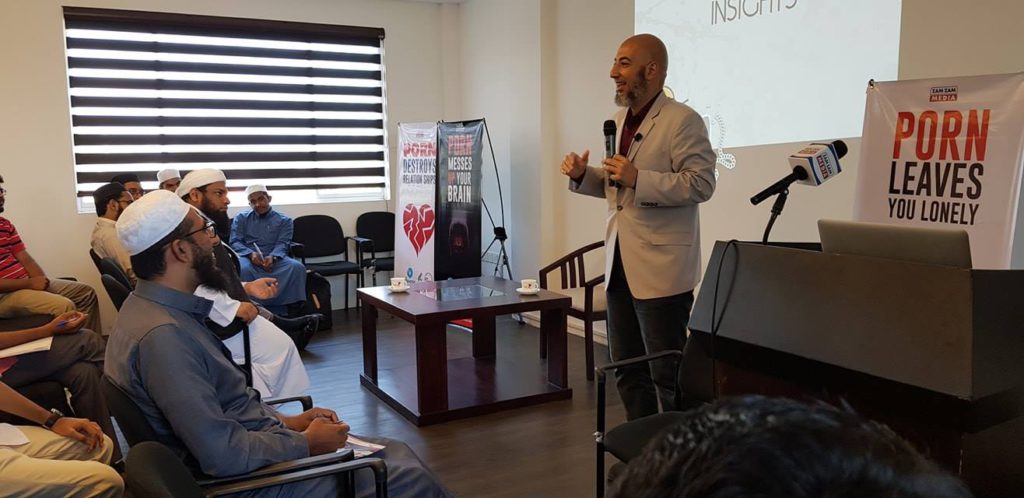 Get involved and save lives
(Investment = US$299)
Training will be conducted via recorded sessions from the previous LIVE trainings. 
Why should I help those who are addicted to pornography?
Because they may be your brothers and sisters … your loved ones, or YOUR CHILDREN
…they may be your partners, spouses or dear friends and neighbours
…because they mostly suffer from mental illnesses like depression, anxiety and stress.
…because divorce rates has skyrocketed as a result of porn consumption
…because sexual-dysfunction among youngsters is terrifying because of sexual conditioning
… because… so many other reasons that you cannot even imagine.
We look forward to celebrating your skills as an official Aware® Academy Certified Coach and Trainer.
If you need to know more details, or wish to inquire about payment plans, please contact us via WhatsApp (+61 414919806) or email [email protected]
The Aware Academy® 2020. All Rights Reserved.