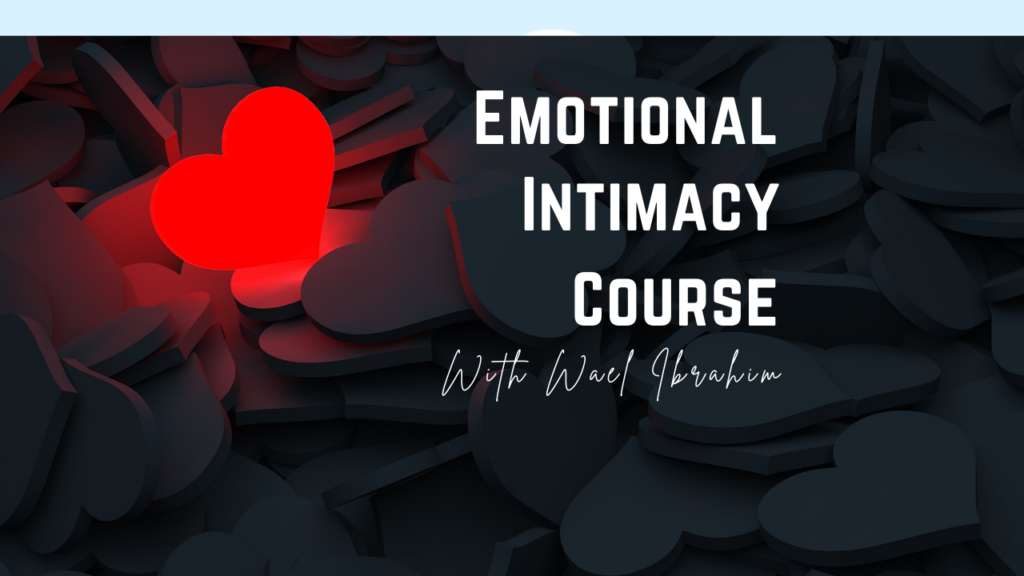 * DISCOVER YOUR EMOTIONAL WORLD
* Build up your dream emotional connections…
BECOME EMOTIONALLY INTIMATE WITH YOURSELF & OTHERS.
Learn how to manage conflicts & MORE…
Module #1 It's all about YOU… (3hrs)
What is emotional intimacy?
Why must you know your conditioning?
Growth self-esteem
Men & emotions
Forgiveness in action
Module #2 Feel the feelings… (1hr)
Dealing and feeling…
Anxiety
Anger
Sadness
Guilty (Not shaming yourself)
Module #3 Emotional Intimacy Toolkit… (1hr)
Connect – SALAH like never before…
The inner critic
Blame VS ownership
Emotions are not facts
Module #4 Self Esteem Triad… (1hr)
Self esteem triad
Emotional needs
Boundaries
Module #5 The partner that never was… (1hr)
Who did you choose VS who did you find (Partners shock)
Dealing with differences
When to walk away?
Module #6 Aftershock… (1hr)
Facing your pain
Dealing with divorce
Starting over
Module #7 Intense Emotions… (2hrs)
Intense emotions and trauma
Emotional looping VS. Emotional health
Love is NOT everything.
Module #8 Emotional Marriage A-Z… (3hrs)
Stages of marriages and relationships.
Emotional flooding
It's OK not to be right…
Emotional Bids.
Love has to be expressed…
During conflicts…
The LOVE Map and the ATTUNE Model
The Ultimate Marriage Destroyers…
You'll need your computer
Notepad for notetaking
Follow the PDF files pertaining to each session.